In-person Worship-10:00 a.m.--NEW TIME!
We believe in radical hospitality driven by the abundance of God's grace!
Join us this Sunday celebrate God's amazing love for God's people.
You are welcome here! You are beautiful and unique.
We want to help you realize the gifts God has given you and join you in using those gifts to serve others.
We're following Washington State recommendations, and our doors are open; the Center for Disease Control is recommending all individuals (fully vaccinated or not) wear masks indoors due to the level of infections in our county.
For those who prefer, we offer worship via Facebook Live.
Please join us!
FAQ
Watch Live
Join Us!
Winter Activities To Make You Feel At Home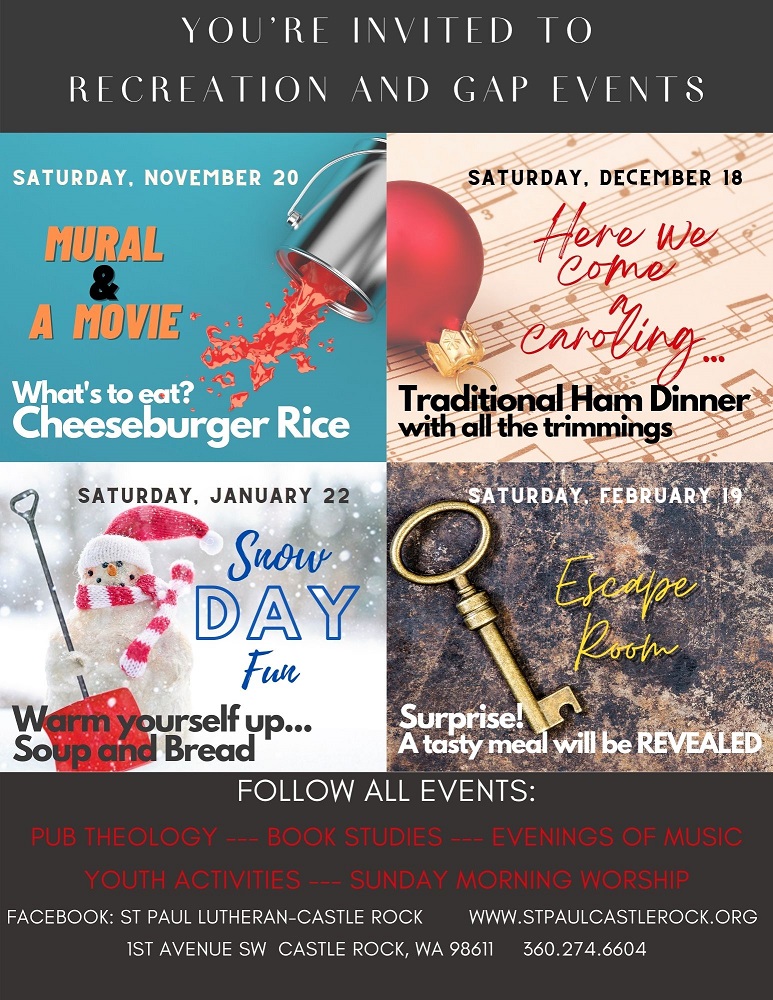 Daily Bread
Humble yourselves, therefore, under God's mighty hand, that he may lift you up in due time. Cast all your anxiety on him because he cares for you.