Blessed to Be a Blessing
To God be the Glory
Simple and secure giving one-time or recurring gifts. Click below.
Godly Play is Underway
Stories, Wonder, and More!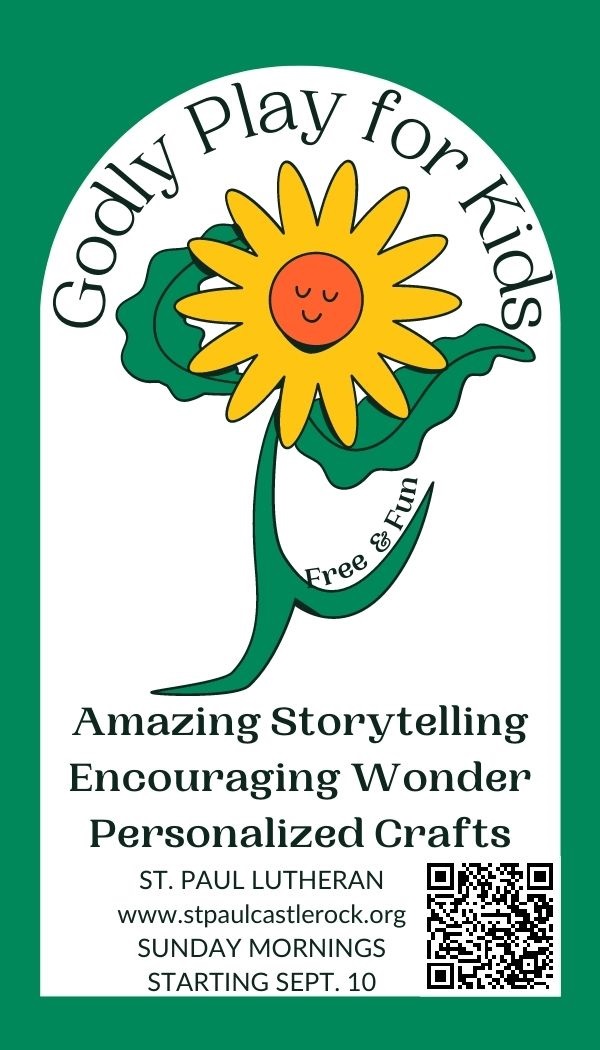 Starting Sunday, Sept. 10, St. Paul will offer creative children's programming featuring engaging storytelling, encouraging wonder and individualized projects.
Godly Play, an internationally-recognized program, is free and open to children 4-12. Sessions begin at 10:30 a.m. and last approximately 90 minutes.
The aim is to launch children into a life-long growth of spiritual and moral development with strong Christian foundations. This is done by sharing the mystery of God's presence in our lives, helping children hear God's invitation for spiritual experience and making authentic and creative responses to God's call in our lives. Call 360.274.6604 for more information.Donations of supplies are being encouraged, and a wish list can be found by clicking here.
In-person Worship-9:30 a.m.
We believe in radical hospitality driven by the abundance of God's grace!
Join us this Sunday to celebrate God's amazing love for God's people.
You are welcome here! You are beautiful and unique.
We want to help you realize the gifts God has given you and join you in using those gifts to serve others.
For those who prefer, we offer worship via Facebook Live.
Please join us!
FAQ
Watch Live
Paint and Sip with Gloria Dei
Fun Re-Creation Activity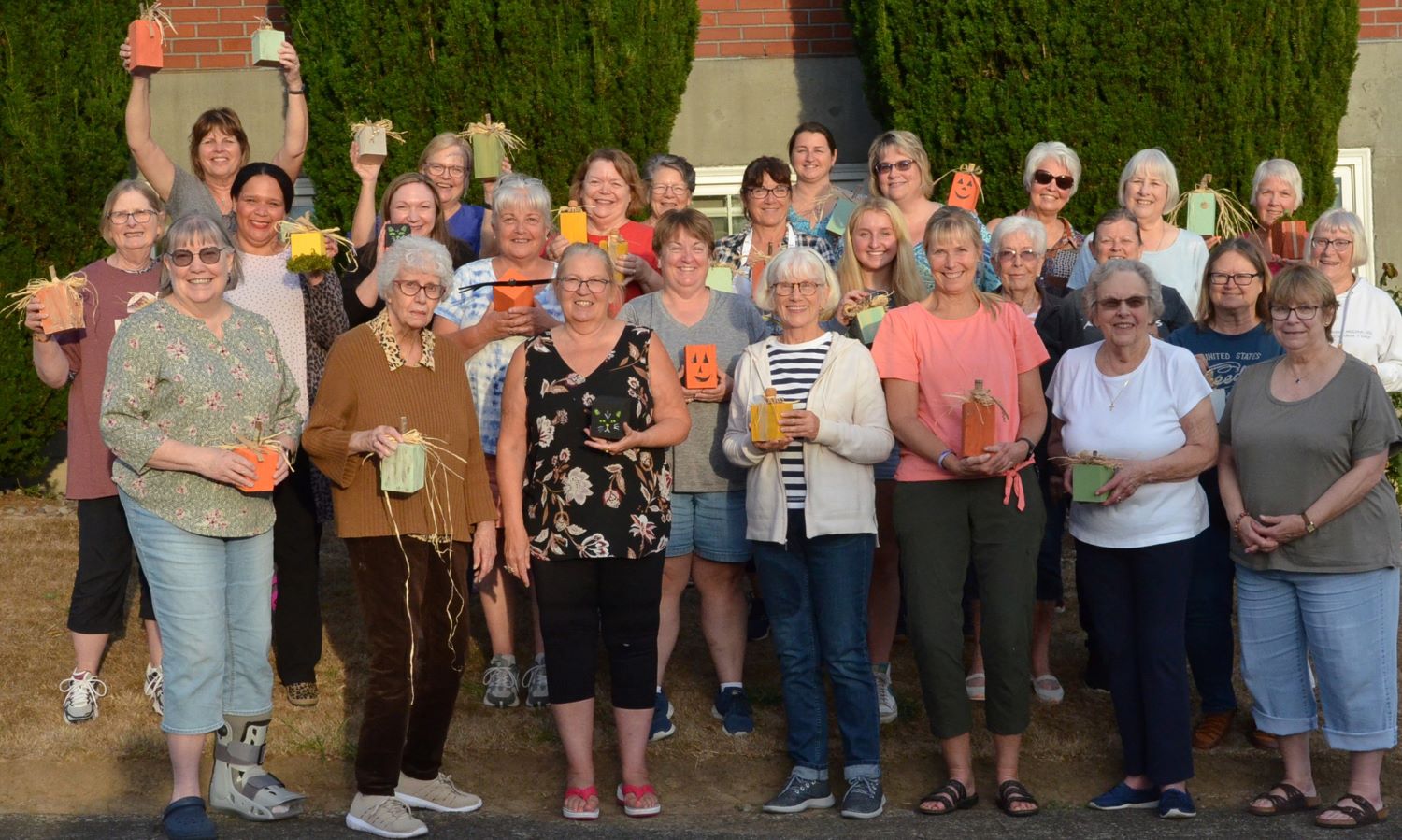 St. Paul folks recently enjoyed a fun activity of painting, sipping, and visiting with their (Kelso) Gloria Dei friends.
Kids' Clothes Closet
Three decades of back-to-school outfits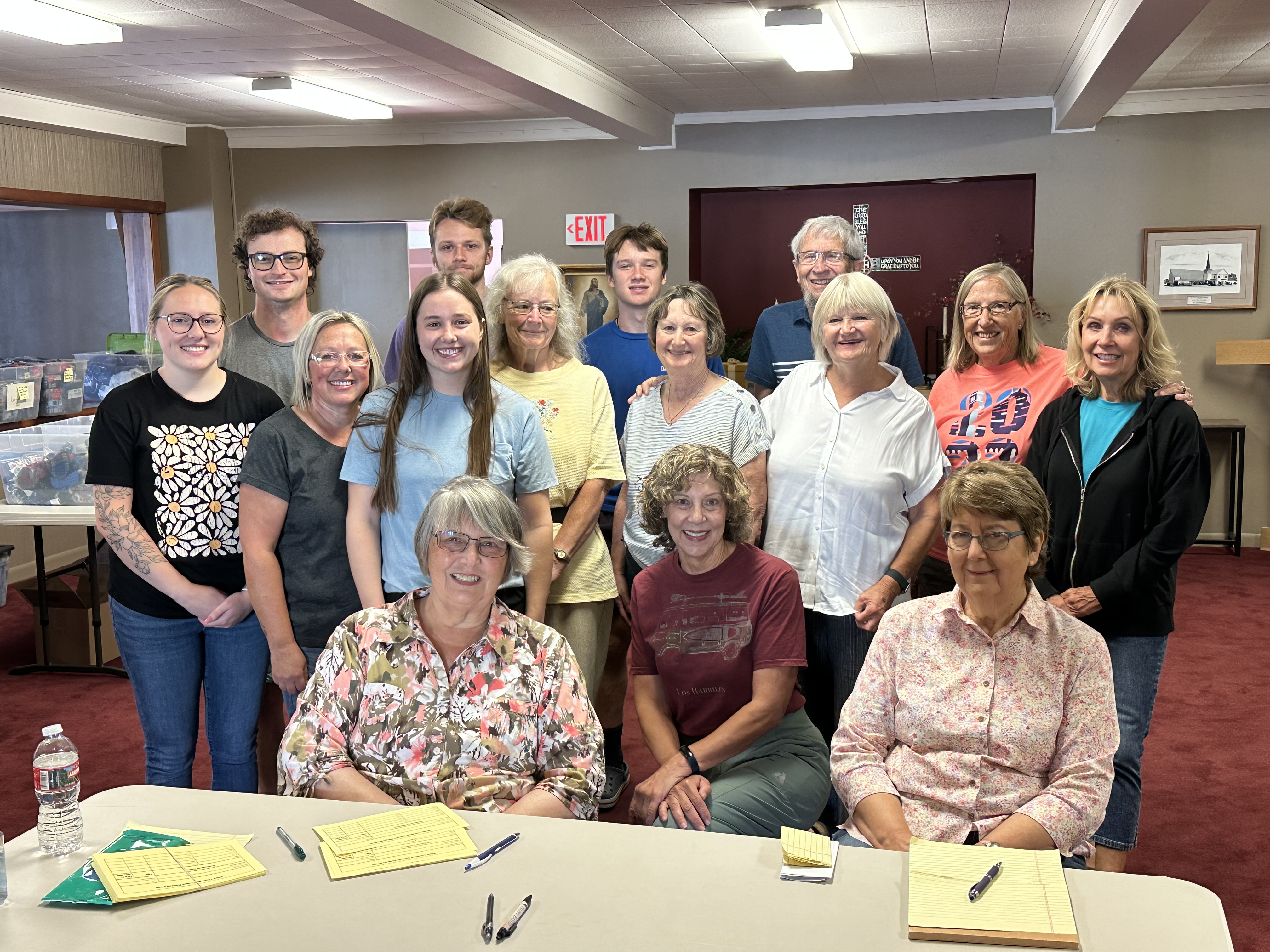 Kids' Clothes Closet volunteers gather before helping nearly 150 kids from 50 families at the August 18 clothing event. The annual effort provides gently-used apparel along with new undies, socks, shoes and jeans for school children from Castle Rock and Toutle Lake.
Rewards Program Benefits St. Paul
No Expense to You
Fred Meyer Rewards - if you have a Fred Meyer Digital Rewards account, you can link your FMcard to earn reward dollars for St. Paul. Simply go to Community Rewards at FredMeyer.com to sign up. All transactions associated with your digital account will be applied to the program, at no cost to you--or impact on your rewards earnings.
Kids Meals Summer 2023
Dedicated crews feed youth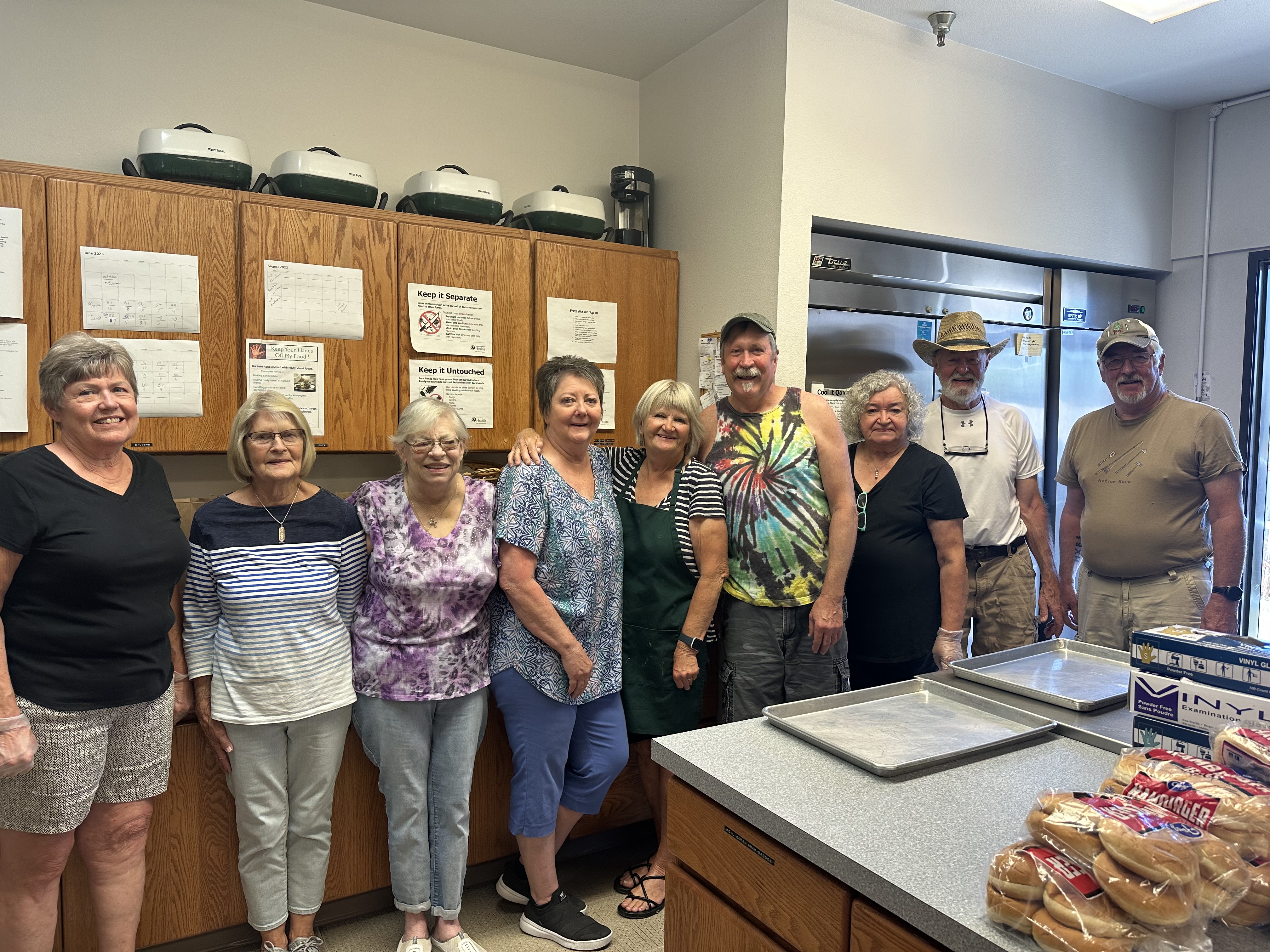 Coordinated by Clarance Knutson, the Summer Meal Program was in full force, making sure the community's youth had fuel for fun throughout the time away from school.
Above, the St. Paul crew included (L-R) Lynne Donahe, Anita Gallow, Sharon Blankenship, Kathleen Duysen, KC Babcock, Philip Portwood, Cheryll Borgaard, Paul Schwinn, Jerry Borgaard.
Where there's smoke...there's barbecued burgers!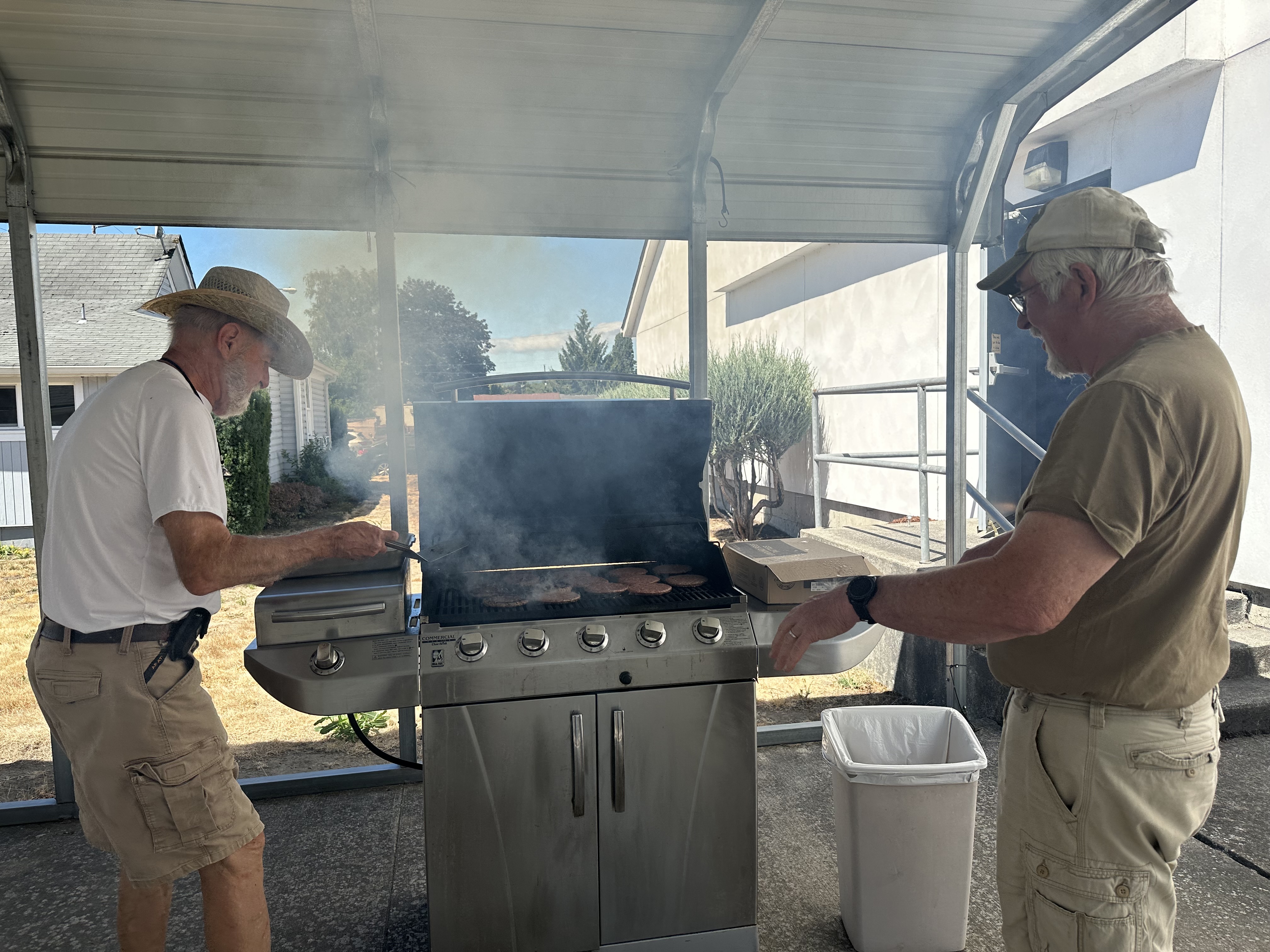 Daily Bread
Humble yourselves, therefore, under God's mighty hand, that he may lift you up in due time. Cast all your anxiety on him because he cares for you.